Pretty Good Store is always on the lookout for great, beautiful home accents – and most recently we have found it in the beautiful tea jars from Danish Østerlandsk Thehus.
In addition to the aesthetically pleasing packaging in durable metal, we are struck by the fantastic quality of the tea blends – which gild the autumn evenings with their aroma and taste.
130 years of tea trade in central Copenhagen
Østerlandsk Thehus was founded in 1889 by a Danish Marine named Private Søren Vilhelm Jacobsen. Two years earlier, he had attended the 50th anniversary of the coronation of English Queen Victoria in London. During the festivities, the English Admiralty offered tea. Jacobsen was amazed by the spicy drink, and took the recipe home to Copenhagen. There he founded Østerlandsk Thehus, where "Admiralitetsthe" is still one of the most popular classic black tea blends in the store.
Today, the tea is accompanied by over 200 other tea blends and many types of specialty coffee.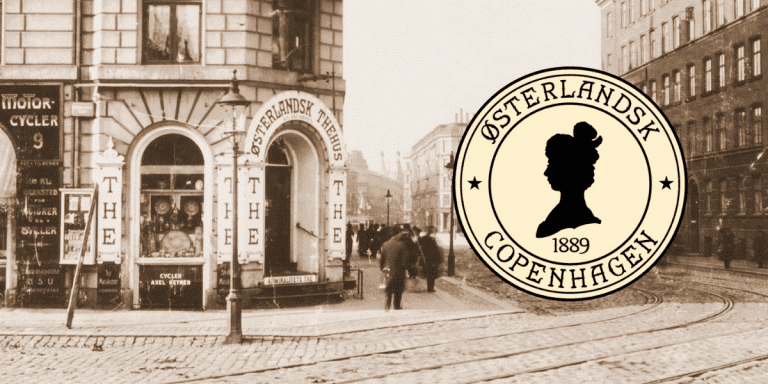 The tea house's location on the corner of Nørrevoldgade and Vendersgade in Copenhagen is a well-known Copenhagen landmark. Although some details have been updated to meet modern times, the store has retained its original atmosphere and decor. It looks much like the picture from 1900, which can be seen at Copenhagen City Museum.
Famous logo with Danish princess Marie's silhouette
In 1904, Østerlandsk Thehus received a letter from the secretariat of H.K.H. Prince Valdemar, with permission to use Princess Marie's silhouette as a logo, and to call the current Lady Gray "Damernes The". This letter is exhibited in Østerlandsk Thehus at Nørrevold.
We are very happy for our new collaboration with Østerlandsk 1889 Copenhagen – and we look forward to bringing in your favorite varieties!
Do not hesitate to get in touch if you can't find your favourite Osterlandsk tea blend in our range.
Elegant jars – delicious content